Up:
Main article
Tiling by Escher with stars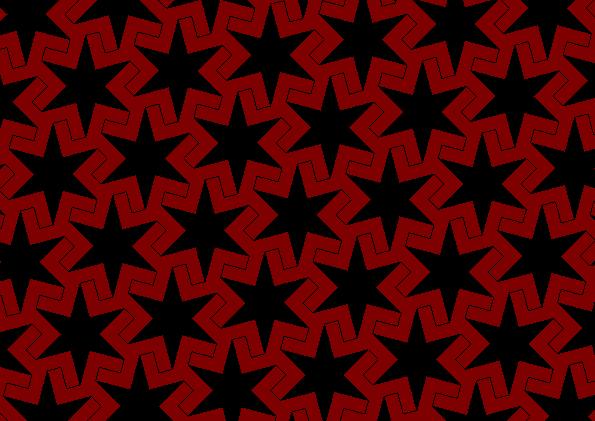 Page 86 of Doris Schattschneider's book. Clearly inspired by Islamic patterns, but is this an Escher invention? Colouring from Escher.
This pattern is not a member of an interesting class of mathematical patterns.
All M.C.Escher works © 2000 Cordon Art BV - Baarn - the Netherlands. All rights reserved.
Statistics on this tiling:
Tiling has symmetry p6.
Tiling has 3 polygons (with 42 edges) of which 1 are specified as copies of others.
Edges are completely connected.
Tiling is edge-to-edge.
Internal angles a multiple of 30°.
Contains 6 pointed star with vertex angle of 30°.
Contains one non-regular polygon which does not have reflective symmetry.
Tiling contains 164 polygons.