Up:
Main article
Tiling on figure 2.5.7 (b) on page 88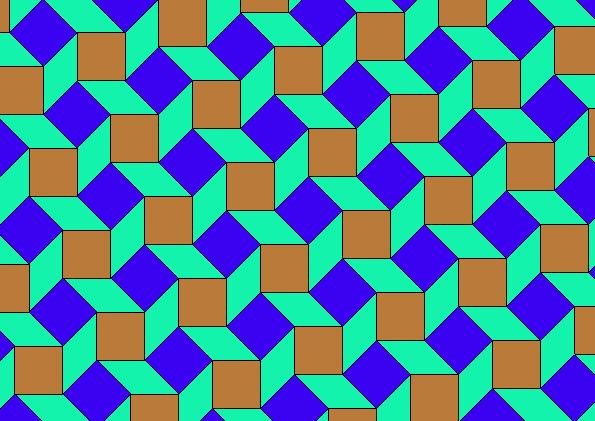 Found at Fishbourne underneath another mosaic, see, page 48. From G & S.
Statistics on this tiling:
Tiling has symmetry p4g.
Tiling has 3 polygons and 12 edges.
Edges are completely connected.
Tiling is edge-to-edge.
Tiling can be coloured with just two colours.
Internal angles a multiple of 45°.
Contains 2 pointed star with vertex angle of 45°.
Contains no non-regular polygons.
Contains: 2 squares.
Tiling contains 194 polygons.